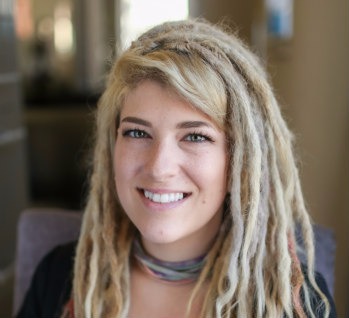 Silver Artist/ Croche Dreadlocks Specialist
I have done hair professionally for nearly a decade. I was fortunate enough to experiment with hair coloring and cutting when I was as young as 11 years old. I have always loved transforming my look and playing with my girlfriend's hair. The beauty industry was meant for me.
I graduated from Empire Beauty School in Reading, PA at the top of my class, excelling in coloring, texturing services, and costume makeup.
I continued my education by winning a contest to attend The Redken Symposium in 2015. There I was taught by leading beauty professionals in the industry such as Sam Villa, Tracey Cunningham, David Stanko, and Guy Tang himself.
Continuing my education through Bumble & Bumble, I went on attending workshops to strengthen my formal styling, blowouts, editorial color and style, fashion color, balayage and ombre techniques, body waves and Kera-Straightening.
In Orlando I worked as an educator coaching apprentices to become better stylists, holding bi-weekly boot camps to strengthen their abilities in areas as simple as product knowledge, consultations, and how to hand dry and style hair to achieve the best results.

I love to work with dreadlocks and have been focusing on that aspect of hair styling for the last 3 years. I use the back combing and crochet hook method of locking the hair.
I am a growing artist who is looking to broaden and continue my education, not only in hair, but all aspects of my life. I look for those unopened doors and create opportunities for myself. My passions include photography, fashion, science & space, DIY projects, rock climbing, being a jokester, stones and minerals, hiking, and meeting like-minded people anywhere I go. I am a loyal and ambitious Taurus. I am also a full time corgi mama and love it!