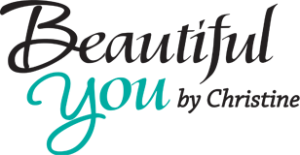 ---
The only Certified Professional Electrologist in Berks!
My name is Christine Castellano, LE, NCEA Certified, CPE and CPCP. I am the owner and operator of Beautiful You by Christine, LLC.
I am committed to being unsurpassed in my areas of expertise while living my passion for helping people look and feel their very best. Being a state licensed and NCEA certified esthetician specializing in medical esthetics, I can ensure the the best possible results for your skin care needs.
I am also the only Certified Professional Electrologist (CPE) in Berks County. This credential signifies that my knowledge and skill has been tested and measured against an international standard of excellence by the International Board of Electrolgy. I am OSHA certified and adhere to the highest standards of infection control. In addition, I am a certified member of the Society of Permanent Cosmetic Professionals which enables me to bring the education and excellence to my practice of permanent cosmetics and medical tattooing. www.spcp.org
We are now a part of the SPCP (Society of Permanent Cosmetic Professionals)http://www.spcp.org/
We now offer the Bio Regenerative Sciences line of break-through stem-cell skin care technology. More information can be attained at http://www.bioregenerativesciences.com/
Below are some of my other certifications and educational experiences:
Licensed Esthetician
Certified Professional Electrologist
Active Member of the NCEA(National Coalition of Esthetician Association)
Active member of the A4M, American Academy Anti-Aging Medicine
Active Member of the SDSS (Society of Dermatology Skin Care Specialists)
Active Member of the American Electrology Association
Active Member of the Pennsylvania Electrology Association
Active Member of the American Academy of Mico-pigmentation
Active member of Breast Cancer Support Services
Certified Oncology Skin care provider
Advanced training in Permanent Cosmetics, Areola repigmentation, Corrective scar camouflage
Certified Laser technician by Gold Laser Institute
Certified IPL technician for Skin Rejuvenation and Hair removal by Dectro International
Certified thermo-coagulation skin treatments by Dectro international
Certified in Micro-Derm Abrasion and Vita Lift treatments
Certified Permanent Cosmetic Professional and Educator
Certified CPR/AED by the American Red Cross